Testimonials from Darrin Goss Clients
The following testimonials were written by just some of my happy clients, both sellers and buyers. They have all been kind enough to give me permission to show you their correspondence. Their letters and words are very gratifying. It seems that my down-to-earth and honest approach has earned me many friends - I think that's fantastic!
---
We listed our West Sechelt property for sale with Darrin Goss last year and were very pleased with his professionalism in marketing it for us.  He kept in contact with us about the market and worked diligently to bring about a successful sale.  We would have no hesitation recommending Darrin to anyone contemplating buying or selling property.
Allen and Jane Whittleton
---
I will start off by acknowledging my experience with Darrin Goss is limited to home purchases only, as I have not yet sold a property.
Darrin Goss was so honest, forthright, helpful, and efficient with my first purchase in Gibsons several years ago, in which he acted for both the seller and the purchaser (me), that I made a point of keeping in touch with him for my next real estate purchase.
As it happened, my next purchase was in Vancouver, where he has now extended his business and can easily help.
Working with Darrin again has reminded me why I so appreciate his particular brand of professionalism.
I was shopping in a sellers market this time, which I found stressful, and his experience with the process, along with the trusted report we have established, was key to a smooth purchase.
The property in which I had expressed an interest was already under offer and Darrin kept an open line of communication with the other realtor to monitor the situation.
The other offer fell through, thus Darrin was immediately and ideally placed to present my offer in the best possible light. I am delighted to say we succeeded in securing the deal.
Without a doubt, it was due to Darrin's diligence that I was able to make this particular purchase.
I have no hesitation in recommending the realtor services of Darrin Goss.
A very satisfied customer.

 
---
My elderly aunt recently needed to move from her home into care.  We asked Darrin Goss to handle the sale of her property and we could not have been more pleased with our choice.  Darrin arranged everything in a way that respected the age of my aunt and caused her the minimum of stress.  At all times she felt respected, well informed and her security was never in question.  We cannot speak more highly of the professional, courteous and effective way in which the entire transaction occurred.  
Louise Ritchie
---
"Congratulations on selling another beautiful home in our Davis Bay neighbourhood! Awesome!
"Ours is a story of timing and synchronicity. It's a story that started over two years ago, when my husband and I found a home in the perfect location, with all of the features that we were looking for, ocean view, gas fireplace, quiet location surrounded by nature. But the timing wasn't perfect, and the home was taken off the market before we could even get a look inside......
"Six months later we met Darrin and told him our story. With much patience and no pressure, for a year and a half, Darrin sent us links to every home that matched our desires. Now here comes the magic of our story! The house that we loved had come back on the market, and Darrin remembered it, and notified us as soon as it came available. We bought it within a few days, with Darrin's expertise during a very hot market. It was two years after first seeing this home of our dreams!
"With his knowledge, integrity and professionalism, Darrin then helped us through the process of selling the home that we had lived in for 24 years. Our home sold with his help within 8 days! He also worked very hard for the timing of the closing dates, making our experience such a happy one. We couldn't be more impressed with Darrin's knowledge and expertise in his field, his kindness, his calmness and dedication to his clients. He helped us to make our dreams come true."


With sincerity,
Ivy and Henry Williamson
---
"Let your thoughts, feelings and actions be in harmony. Everything else will unfold in natural order.  
After much deliberation, we decided to sell our home in North Vancouver. It sold in 8 days.  
Again we have to thank Darrin Goss for making this a happy experience, from start to finish!"
Ivy Williamson, Davis Bay, BC
---
Darrin Goss helped me become a first-time home buyer, and I LOVE my new house!
At first, the journey to finding our special home was varied and sometimes confusing. It's hard to know what to do if you're inexperienced, and it can be stressful. Lucky for me, I had spoken with Darrin about some ideas, and what I was looking for in a house. I have two small boys who love the outdoors, I wanted the opportunity for rental income, I needed garden space, and we love living near the beach… With a limited budget I felt like I was asking for a lot! Darrin believed he could help me find my dream home so I asked him to be my realtor.
I have to say, I am so happy with the service he provided us. When the listing appeared on MLS, I knew I needed to see it right away. Darrin had me in there the next day, and made sure we looked at all the details of the house and land, so that we could be sure it was where we wanted to live. I knew this was the place for us! There was a lot of interest in the listing, and lot of showings, but within a couple of days he got us an accepted offer. It was the exact price I wanted to pay, and we quickly moved through the process of subject removal.
Along the way, Darrin kept open communication. He made sure I was aware of our progress, and he assisted with any action I needed to take. He was so helpful and professional, and always available to answer questions. I highly recommend Darrin Goss to anyone who is looking to find their next home. Thank you Darrin!
Celia Clare, Roberts Creek, BC


---
We used the services of Darrin Goss when we recently moved to Gibsons from Calgary. We chose Gibsons to be near our son and his family and because of the well known attractions in the area. Our goal was to "downsize" our living space, and therefore we wanted to find a condo in the Gibsons area. We arranged to stop in Gibsons for a few days while on a trip to the West and asked Darrin to show us condos for sale. After one day of viewing properties in Gibsons and Sechelt, we were lucky to find a condo that met our needs and tastes. In consultation with us, Darrin negotiated an agreement to buy the condo. It was clear that Darrin was looking after our interests while completing the sales transaction and doing what was best for us. He was very professional in his dealings with us and the seller. Yet, he was also friendly and convivial, which made the process of house buying a good experience. Darrin was knowledgable about the legal and financial aspects of the purchase and guided us through this process. He also offered information about the community that was helpful to us. This type of relationship has continued even after we moved into our new house. We have been very pleased with his services and would recommend him without reservation.


Don and Carolyn Larsen


---
"Well this is the last weekend that I will be the owner of Codfathers. It was so much fun to be a part of this community in a business way. I would like to congratulate Jintia and Judy on their purchase of Codfathers and I know they will do well. But most of all I would like to thank Darrin Goss for being the best realtor on the coast and for putting up with me. I know I can be very hot headed at times lol... Sooooo on that note Thank You to all those who supported us in so many ways still warms my heart. Happy travels!!!"


Natasha Foley


---
"My husband and I have bought a home, sold a home and bought again with Darrin's help. I have nothing but the best to say of Darrin, he is professional, efficient, thorough, and responsive to all of our ongoing questions and needs throughout the process.
My husband and I had done an extensive search of the available properties that we thought we would be interested in. Darrin made appointments to see all the homes plus added one viewing of a home we hadn't considered. Funnily enough we ended up buying the one he picked! We are ecstatic to be in our new home and are grateful that Darrin knew it was exactly what we needed! I forgot to mention that he sold our condo the day it hit the market! His knowledge of the market and our community is impressive and it made the entire process smooth and painless!"
Catherine Germaine


---
"My husband and I would like to express our appreciation for excellent work you did in selling two of our properties on Sunshine Coast. We found you to be conscientious and thorough in your work, and always pleasant to deal with. I couldn't recommend you more highly."
Robin Smith and Germaine Willson
---
"We have just recently purchased a house and moved to Sechelt from Northern BC. For the previous years, Darrin has diligently and consistently helped us achieved our goals and keeping in touch and always looking for the perfect fit home. Darrin did not lose faith in us, even though it took a considerable amount of time for this deal to happen. He never made us feel we were wasting his time, and always made himself available when we would travel down to the coast from our home up north.
It was a pleasure to work with Darrin, and we would not hesitate to recommend him as an agent for any Real Estate transaction.
Thank you, Darrin, for making our dream of living at the Coast 'happen'."
Geoff & Carolyn Beaford
Sechelt, BC


---
"Darrin Goss worked for me and with me for nine months to find a home that suited my needs and finances. During the whole time he was friendly, polite, considerate and had my best interests in mind. He listened well and knew what I needed before I knew myself. In my absence he continued to search for a suitable home, and communicated by using all technologies.
Darrin is hard working and sees a project from its beginning to the end. I was often difficult to please, but he continued to search the market diligently and finally found a perfect place for me.
Because I am a senior, it is many years since I purchased a home. Darrin led me, most professionally, through all the current phases of buying a home and made the process as painless as possible.
If asked to describe Darrin as a realtor, I would not hesitate to use any of the following words: industrious, patient, polite, knowledgeable, professional, proactive, and cooperative.
It has been a pleasure to have working for and with you."
Carol M.
Gibsons, BC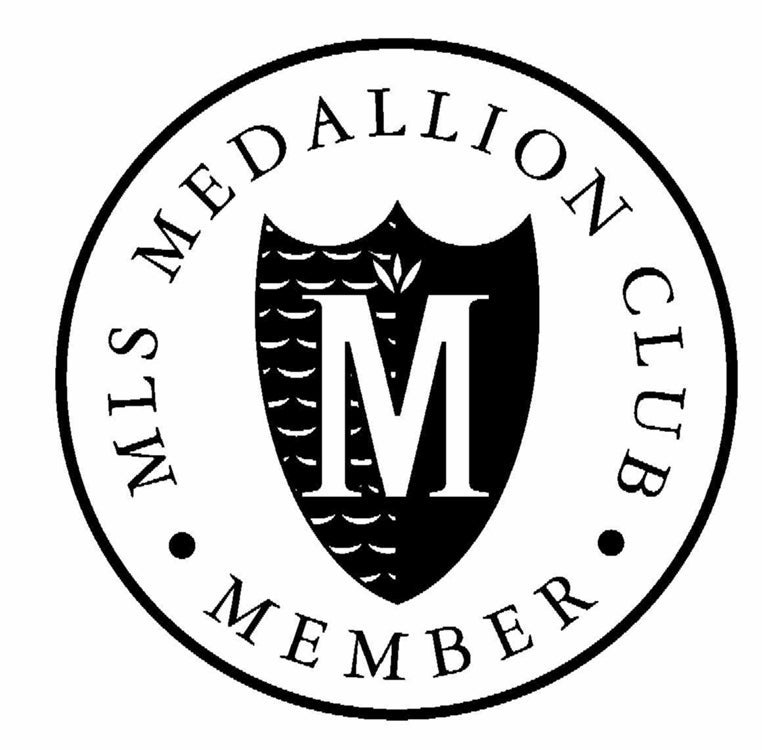 Quick Contact
Darrin Goss
Royal LePage Sussex
Mobile:
604-740-2333
Phone:
604-925-2911
Email:
darringoss@telus.net